Regular price
Sale price
$16.00
Unit price
per
Sale
Sold out
Templeton Tonics blend five natural oils to break down product buildup, condition the hair, and rejuvenate the scalp. The light oils are absorbed quickly by the hair without an oily residue, and leave the hair feeling light, soft, and healthy.  2 fluid ounces
Share
View full details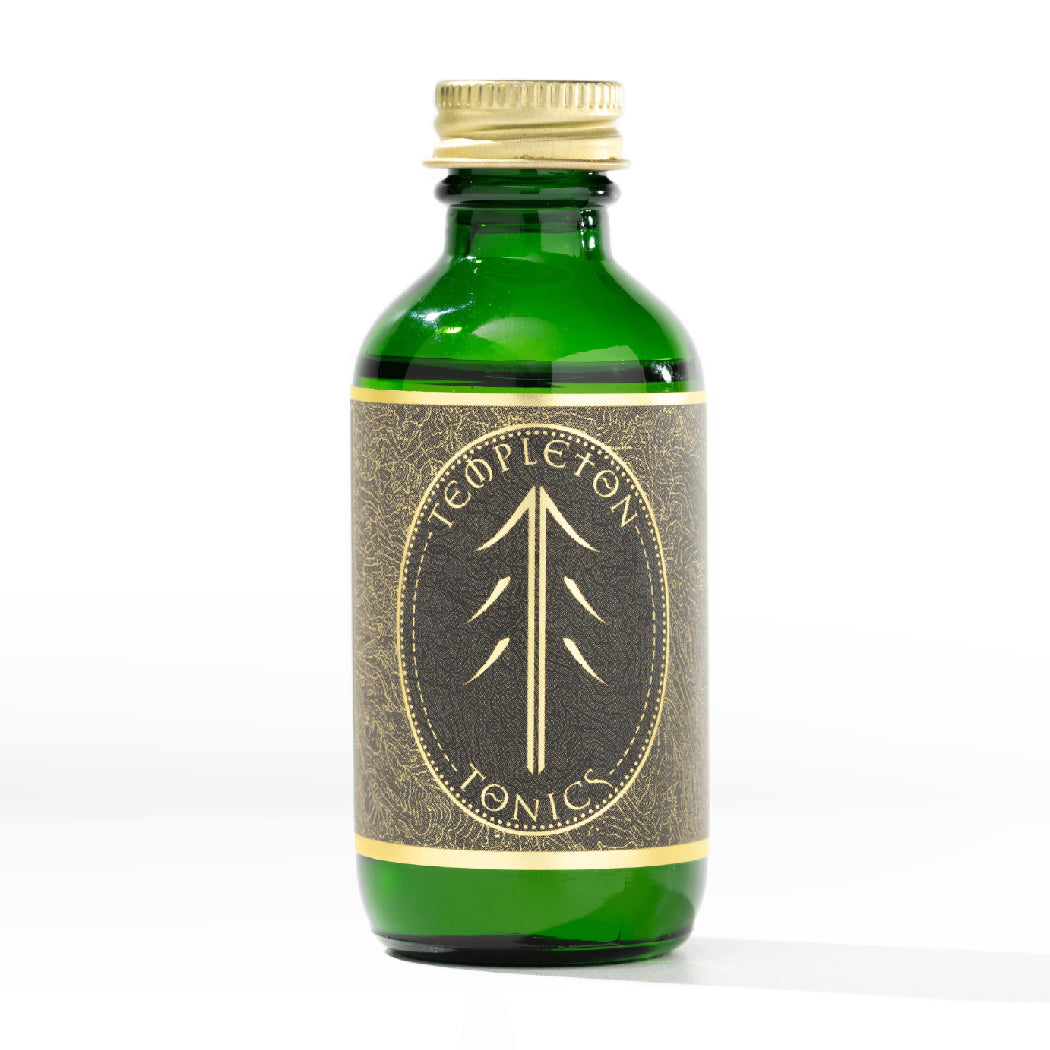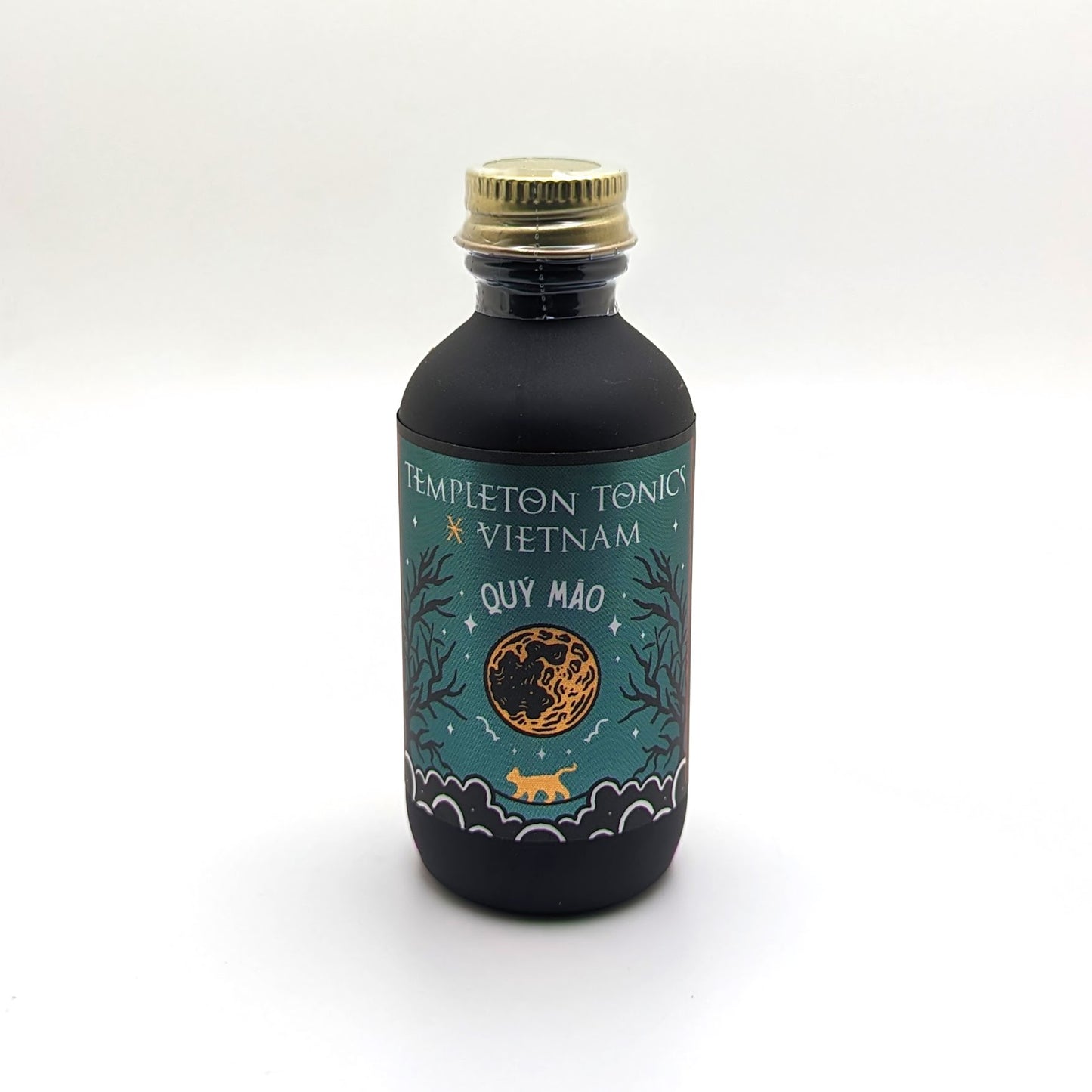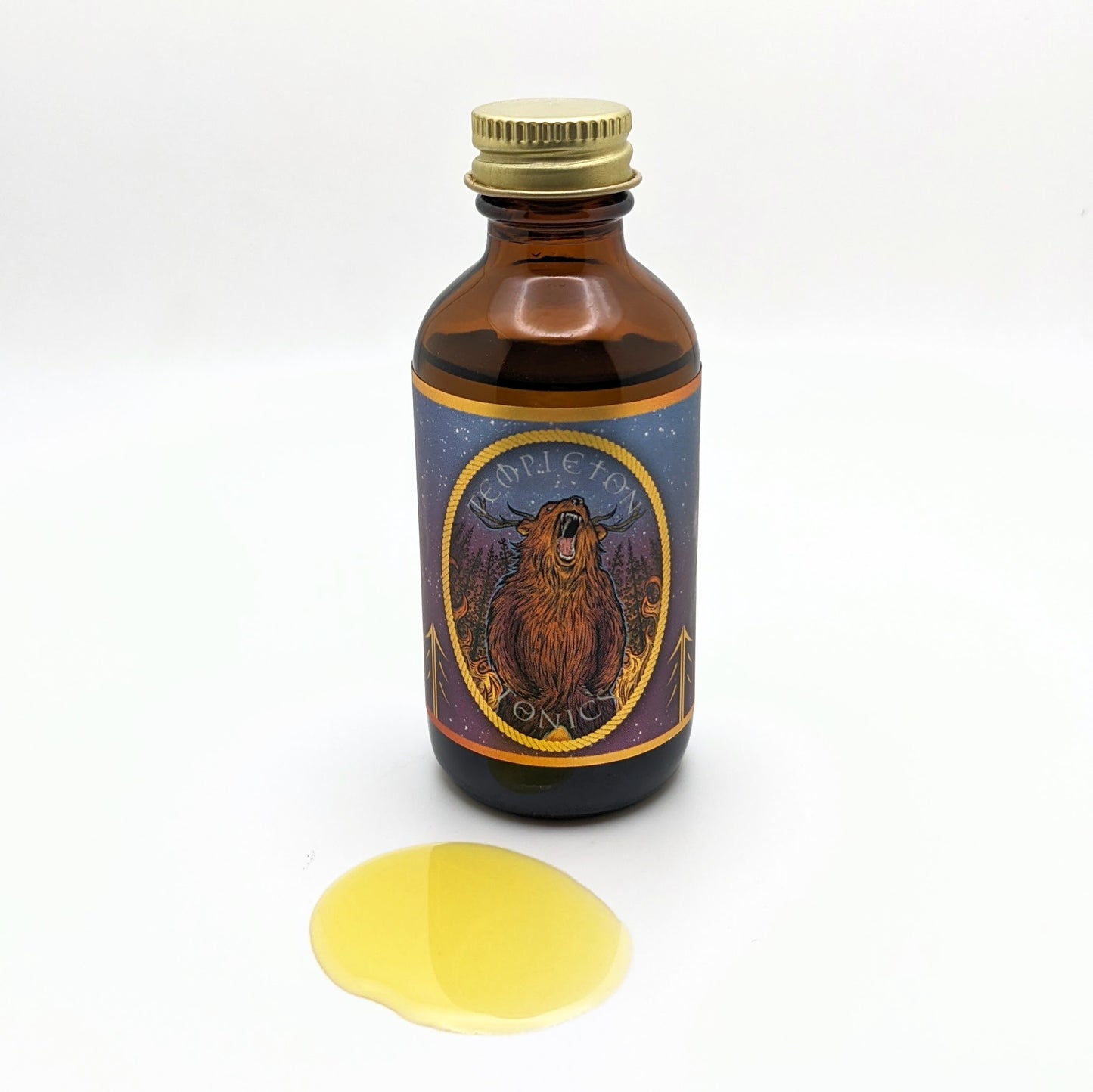 Ingredients
Each of our fragrances are blended in house and use only the highest quality essential oils, fragrance oils, and aroma chemicals.
Fragrance Descriptions
The crisp spice of the cedarwood is balanced by the clean sweetness of silver fir. The slightly powdery scent of oakmoss is accompanied by the sharp herbal notes of sage and damp fern.  This is the Templeton Tonics' signature scent for a reason. Give it a try!
Nomad conjures up dreams of somewhere exotic and somewhat magical.  The sharp notes of spiced vanilla waft through the air, mingling with the haze of incensed cedar and myrrh.  Balsamic notes of oud and sandalwood form a fine, aged woods base, and are mellowed out by the sweet musk of ambrette.  Unique and welcoming, Nomad is a fragrance I'm very proud of.
Heritage is my tribute to the age-old trade of the barber.  When my grandfather returned from service in the Pacific front of World War II, he opened up a barbershop and kept his small town looking sharp.  A passion for grooming runs deep in the Templeton family, and this scent captures this proud legacy.  Sharp and herbal, but sweet and fresh, this is the barbershop scent I've always wanted.
A brand new signature cologne scent, Mythos captures the "wild at heart" spirit of Templeton Tonics in a fresh, clean scent that's perfect for sunny days and new adventures. A delicate balance of subtle notes common to the Pacific Northwest and bright citrus, this one is sure to please just about any nose.
Made for a limited edition released exclusively in Vietnam earlier this year.
Envelops you in the intoxicating dance of smoking wood and white sage, this fragrance unfurls a journey through oaked vanilla, cedarwood, lavender, and fir balsam.